Bloxorz is an intriguing puzzle game in which you have to move a cylindrical box to reach the red destination by rolling on the platforms. Conquer all levels!
Our lives today are always full of pressure and fatigue. When we are young we are pressured with academic achievement. When we become adults, we are tired of work pressure. Therefore, we are always looking for a way to escape the troubles of life. Coming to this Bloxorz game, you have the opportunity to relieve stress and pressure as well as enjoy moments of great relaxation with interesting puzzles.
We always want to get rid of the burdens of life. Like our goal, this game also requires you to find a way to help the box get rid of the platforms.
Is it Easy to Overcome Levels in the Bloxorz game?
In this game, your task is to use arrow keys to move your cube. When moving, be careful not to fall into the abyss. If it happens, you have to play this level again. Bloxorz block and hole need to be far away together to make sure that your block is safe. You can complete the level when you can reach the red square on the platform.
High Logic for each stage
It seems easy to conquer the challenges in this game. However, it is more challenging than your thought. In this puzzle game, the main character is a rectangular block whose length is twice its width. Our platforms are also divided into small squares with an area equal to the upper plane of the rectangular box. When you move the block, you have to calculate that the length and width of the block and the number of squares on the platform coincide. If the block of one square is placed outside of the platform, you will also lose.
Challenging Levels
This game has various levels with different challenges. Each stage has a unique platform with a different area and shape. The variety of platform shapes makes this simple couplet game fun and challenging. The next level will be more difficult than the previous level. Can you conquer all the levels in this game?
In particular, this game is famous for its particularly difficult levels. They are interspersed with the normal levels. You can face difficult levels like Bloxorz level 7, level 11, and level 33. These levels will require logic and high judgment. Challenge yourself!
Squares with Superpowers
In addition to normal platforms, this game has some special squares across platforms. They will bring you superpowers to complete missions.
Squares with Green Circle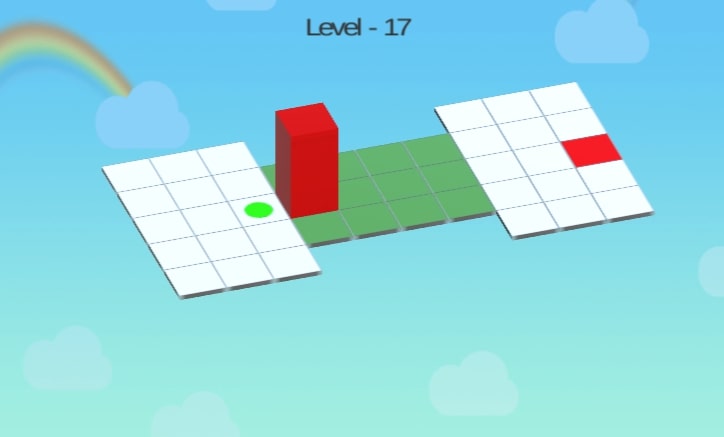 The square with a green circle helps you to expand the platform area. When the two platforms are located far apart, the green circle is a good choice to connect these two platforms. Platforms that are too small will also be a problem. You need to use the special ability of this circle to solve. However, the area to be expanded is not within your control. It is decided by the game. You can rest assured because the area of the platform will be enough for you to move.
Purple square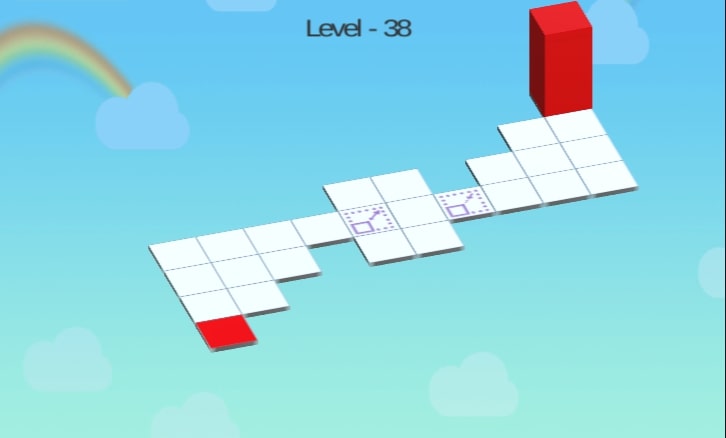 Continue as a pair of squares containing the power linked together. You should see two squares with purple borders. The purple square with an arrow pointing inward helps you reduce the rectangular box to a cube. The purple square with the arrow pointing out helps you turn your character back to the way it was, from a cube to a rectangular box. The purpose of this power is to help you overcome small areas. You can only pass it when the block is reduced to a cube. When you return to the rectangular box, it is impossible to move backward.
Squares with Blue and Orange Circle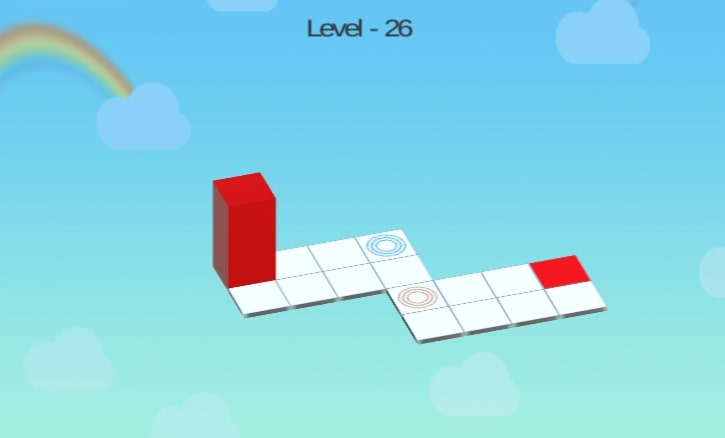 There are two pairs of colors that go together in this online game. Those are squares with blue and orange circles. These two shapes always appear together because of their unique superpower. The square with blue circles helps you to disappear and move to the default destination. In contrast, the square with the orange circles is the default destination of the square with the blue circles. This is where you reappear after disappearing. These two squares will complement each other. When you get to the square with the orange circle, you can't go back to the starting point the same way you came. If you want to go back, there are two ways for you. One way is to move normally to go back. The second is to fall down the space to play this level again.
Squares with Blue Arrows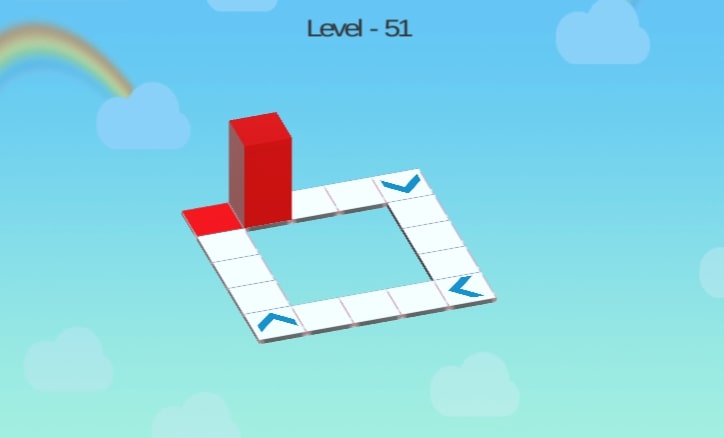 A square with a blue arrow helps you move up one tile in the direction of the arrow. There are four types of arrows corresponding to the four directions of movement. You can move right, left, up, or down depending on the direction of the arrow. This move forward will help you get rid of the extra squares. It will help you to reach the red destination more easily.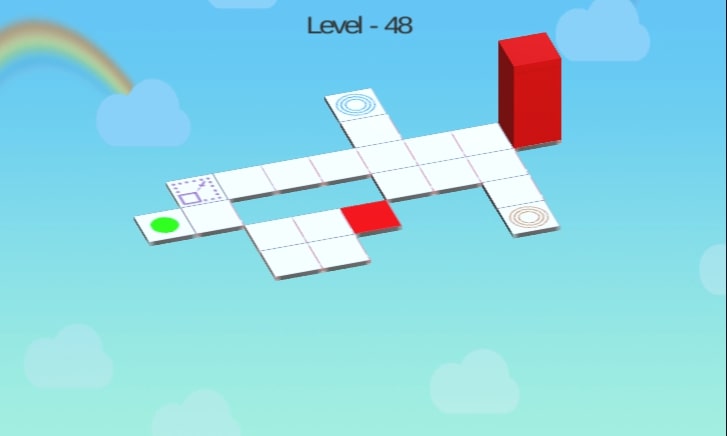 Note that in many cases you will be using different types of powers. Plan and move correctly. This game is available on our website browser on both PC and mobile. You are easy to access and play anytime and anywhere. Have a nice day!
How to control: Use arrow keys to move.